In this 2-week long Harvard FAS informatics nanocourse, I co-taught snakemake for one afternoon and lead-instructed scRNAseq analysis for a full day.
I used the carpentries teaching style. A blue sticky note means OK and a red sticky note means having problems.
Snakemake in action!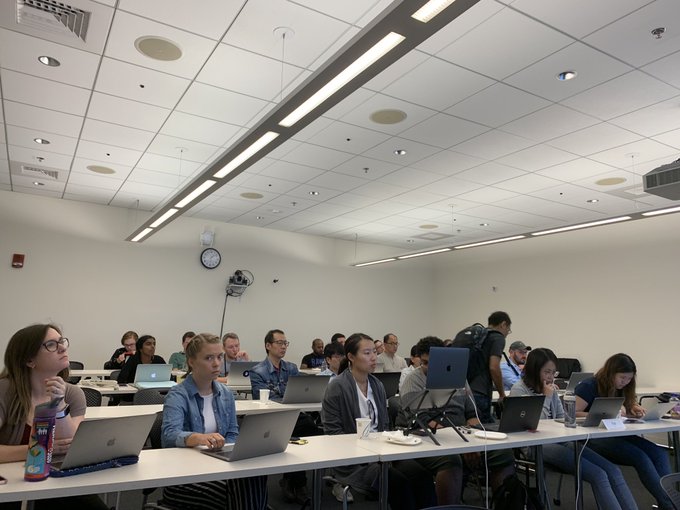 scRNAseq workshop in a lamont library.
Embed your slides or video here using shortcodes. Further details can easily be added using Markdown and $\rm \LaTeX$ math code.