I was invited to give a talk on reproducible bioinformatics research to the students in the Bunker Hill Community College in Boston, MA. I was so glad to introduce bioinformatics to the students and share my own perspectives on reproducible research.
The movie Good Will Hunting was shot there :)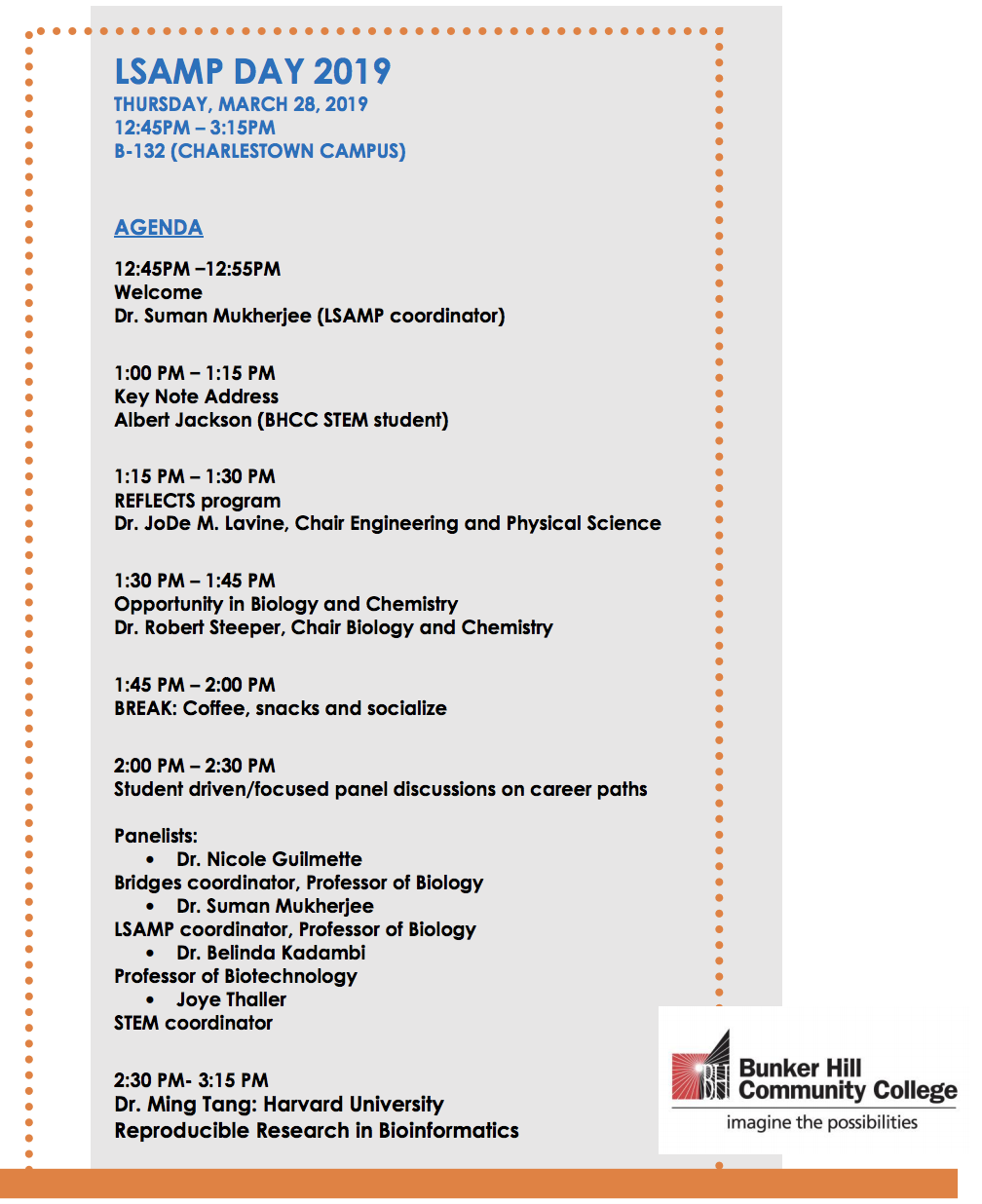 Embed your slides or video here using shortcodes. Further details can easily be added using Markdown and $\rm \LaTeX$ math code.